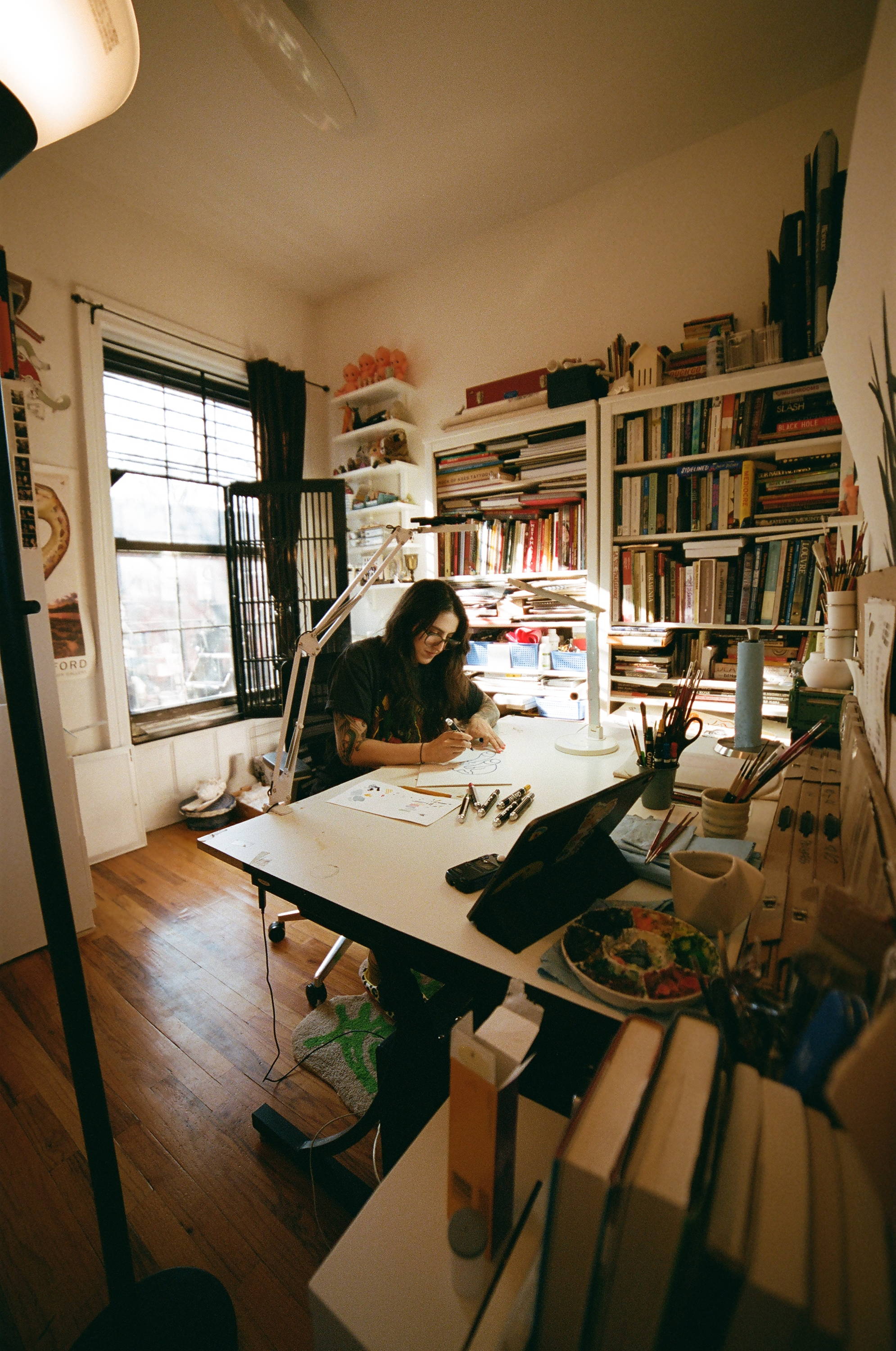 In continuation of our Paint Marker Artist Series, we teamed up with Genna Howard, a local tattoo artist at Fun City Tattoo in Manhattan, to explore her creative usage of the Only NY Paint Markers. Alongside being a tattoo artist, Genna is also a watercolor painter and bird enthusiast.
Born and raised Uptown and current Park Slope resident, Genna finds inspiration in natural history and how it intersects with the living history and hyper urbanization of New York. Her use of vibrant colors, clean linework, and original takes on classics has earned her recognition within the tattoo and ceramic community of New York. The artwork she put together for our Paint Marker Artist Series is largely influenced by the utilization of nature to express her experiences of growing up in New York.
Our U.S.A. made Paint Markers are available in 6 colors, each embossed in a metal barrel body with a reversible bullet/chisel tip that marks almost every surface with a smooth, opaque finish.
Photos by Calvin Hannawell.