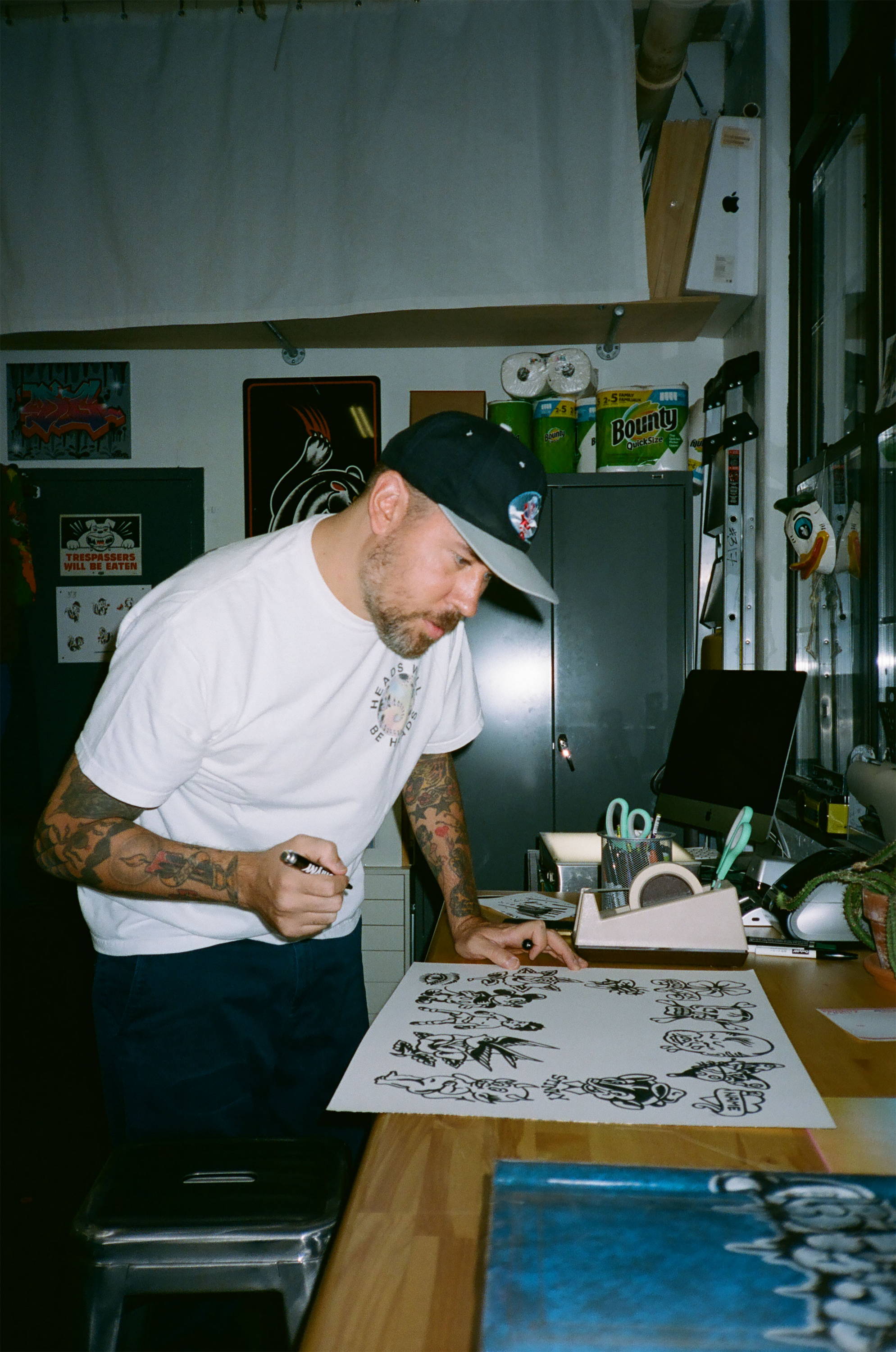 Tattooist, graffiti writer, illustrator, designer, and Deadhead are just a handful of titles that describe New York creative Fernando Lions. Living in New York City for over two decades, Lions has established himself in the graffiti and tattoo world and has been a friend of Only NY before the brands conception.
Our team met up with Fernando in his new studio, Street Dreams, in the heart of Bed-Stuy to check out what he's been working on in the last year in the all-purpose studio. Taking influences from street culture, comics, psychedelia, iconography, and cartoons, Fernando used our Paint Markers for a variety of works and styles ranging from large flash designs, a canvas illustration, and classic throw ups on postals.
Our U.S.A. made Paint Markers are available in 6 colors, each encased in a metal barrel body with a reversible bullet/chisel tip that marks almost any surface. Available online and in-store at 176 Stanton & 49 Franklin.
Photos by Nate Kelley.