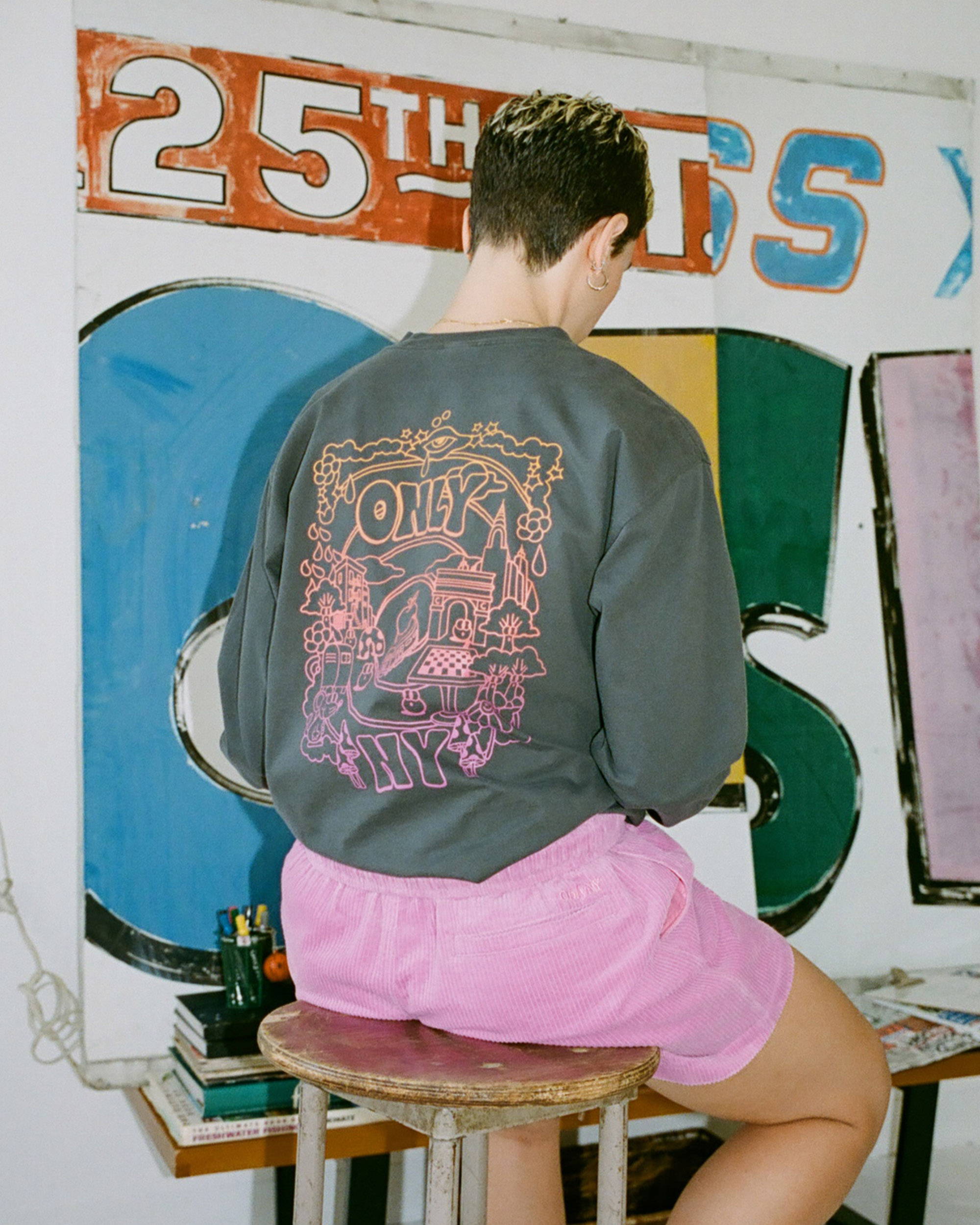 For Spring 2023, our team worked with New York local artist Roachi to create our Time Traveler graphic. 
Roachi was born in Tokyo, raised is Sydney Australia, and has been living in Brooklyn since 2014 creating a range of graphic art. Roachi approached this particular graphic with marker and paper, a refreshing sight in today's digital age. 
We asked Roachi a few questions about his design process and how he came up with the Time Traveler graphic.
Only NY: Can you share a bit about the graphic? What was the thought process, and what goes into executing the final product?
Roachi: I wanted to make a surreal city scene with cartoon characters and buildings where the Subway rips through a portal in the rotten apple leading to a parallel universe within the city. Everything is pencil first then final with a sharpie. They are then shot and imported into Photoshop, leveled out, and composed together.
Only NY: Is there any meaning / symbolism behind some of the characters you drew?
Roachi: The all seeing eye watches over the time travelers as they emerge from the rotten apple in their steel worm. Small bagel creatures bounce out of the way as the time travelers are greeted by a not so trustworthy rat with a smile.
Only NY: What's your inspiration as an artist and designer?
Roachi: As an artist, old cartoons, graffiti and signage. As a designer, typography and motion graphics.
Only NY: What do you love about New York?
Roachi: I love the craziness of it all.