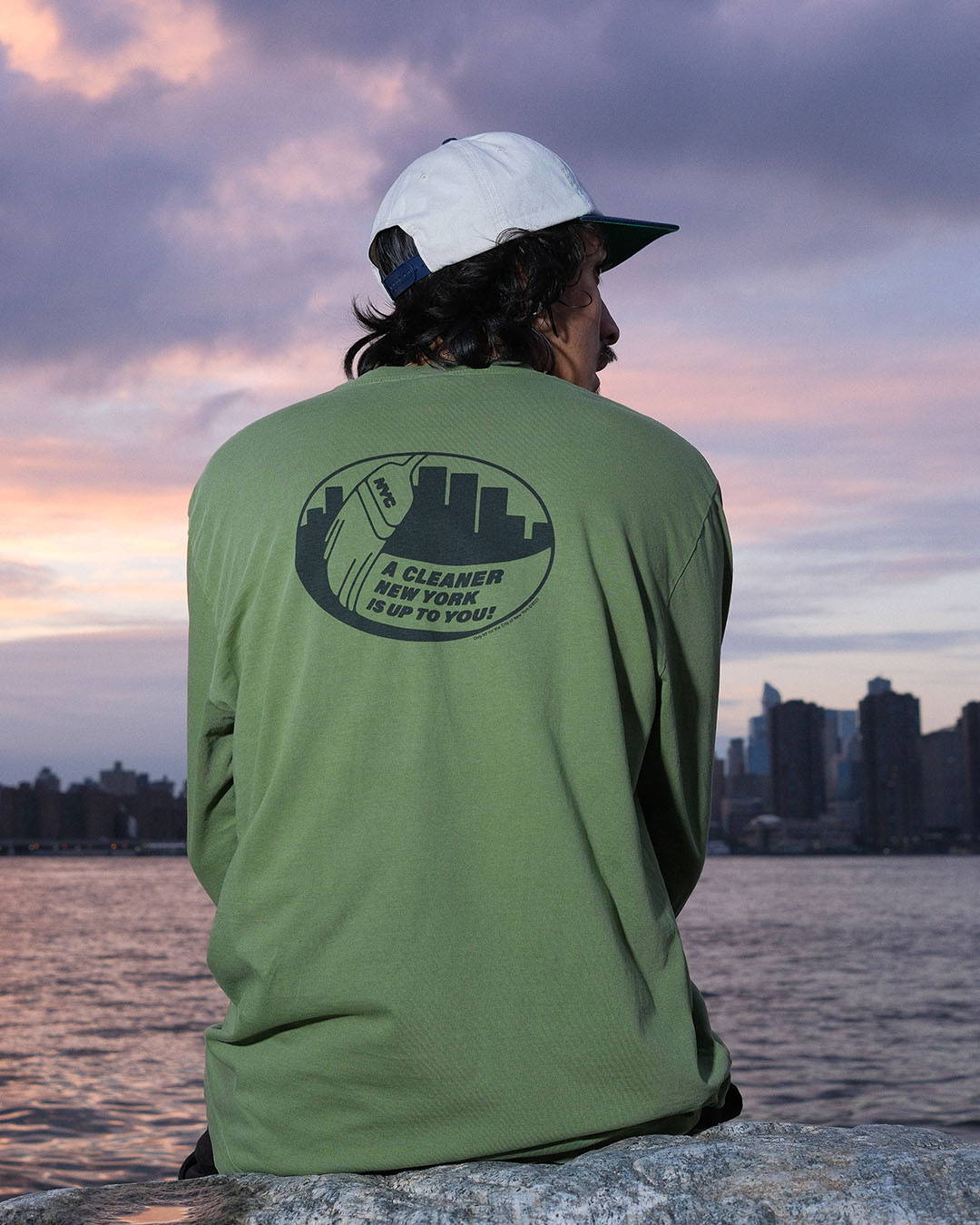 Our latest installment of our NYC Collection features a mix of city archival graphics & Only NY original graphics. The newest Clean Sweep graphic was created by The Citizens Committee to Keep New York City Clean, Inc which was established in 1955 as a public engagement and educational organization to bolster the Department of Sanitation's effort to keep NYC streets clean. 
The Citizens Committee began to market the campaign of cleanliness through newspaper and magazine ads, radio and television spots, public flyers, and community activism. The campaign branded the slogan "A Cleaner New York is Up to You" and was distributed through various channels to uphold community accountability. This slogan is featured on our Clean Sweep graphic offered on long-sleeved t-shirts and a hat. 
The NYC Collection will be available Thursday, September 28th at 12PM online & in-store. 
Archival photos by the Sanitation Foundation.